Vastu Tips for Bathroom / Vastu for Bathroom / Toilet Vastu / Vastu Advice for Bathroom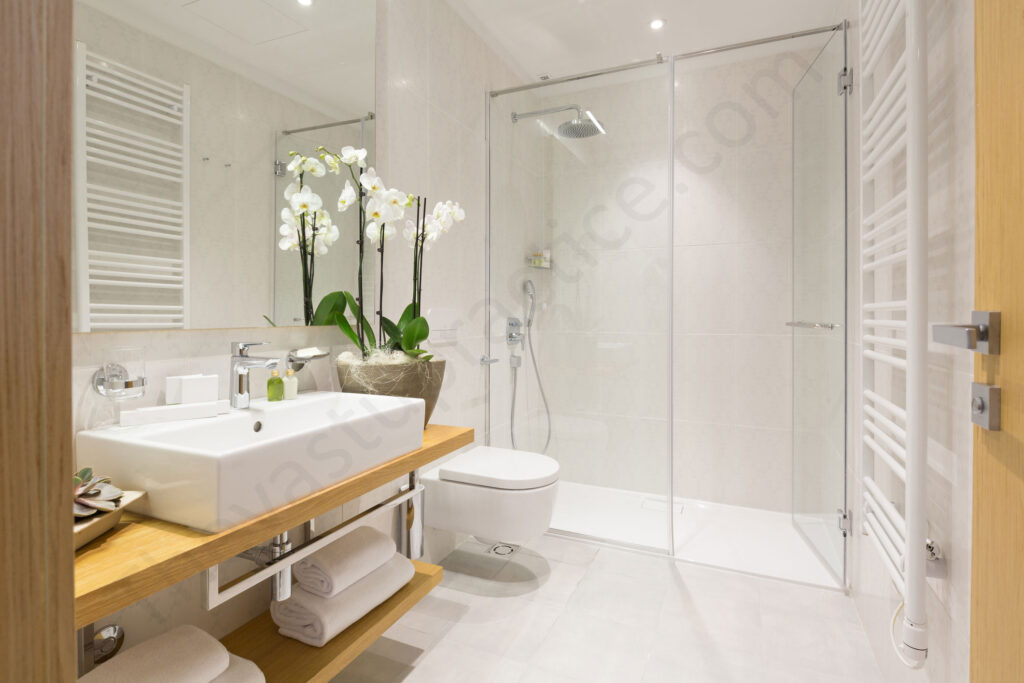 Bathrooms can be located in the sink zones of West or South. If there is shortest of space, then the bathroom can be located in the North West, but never in the North East.
All bathroom related electrical appliances should be in the South East of the bathroom.
Washbasin and shower can be in the North East of the bathroom.
The mirror has to be on the East or North Wall.
The WC should be in North- South axis only.
The slope of the bathroom should be towards the North East.
The toilet should never be next to or in front of the kitchen or prayer room.
The head position in the bathtub should be South.
Keep the lid of the WC closed at all times when not in use. Keep the door of the bathroom also closed at all times.
Get Expert Vastu Advice for Bathrooms
Call us +91-9821425579
Frequently Asked Questions About Your Bathrooms Vastu
Q-1:- Which facing is good for bathroom?
Ans: Bathrooms should ideally be in the West, Northwest or South.
Q-2:- Which Colour tiles are best for bathroom?
Ans: Grey, white, blue, beige are the most suitable colours for the bathroom.
Q-3:- What is the most important thing in a bathroom?
Ans: Bathrooms should never be in the North, East or Northeast.
The mirror should always be on the North or East wall only.
The WC should be in North-South axis only.
Q-4:- What are the 4 components of a bathroom?
Ans: Bathing area, washbasin, WC, window.
Q-5:- Why are bathrooms important?
Ans: Bathrooms are important because they are needed to perform basic human functions.
They should be in the correct zone of West, South or Northwest.