Vastu Tips for Guest Room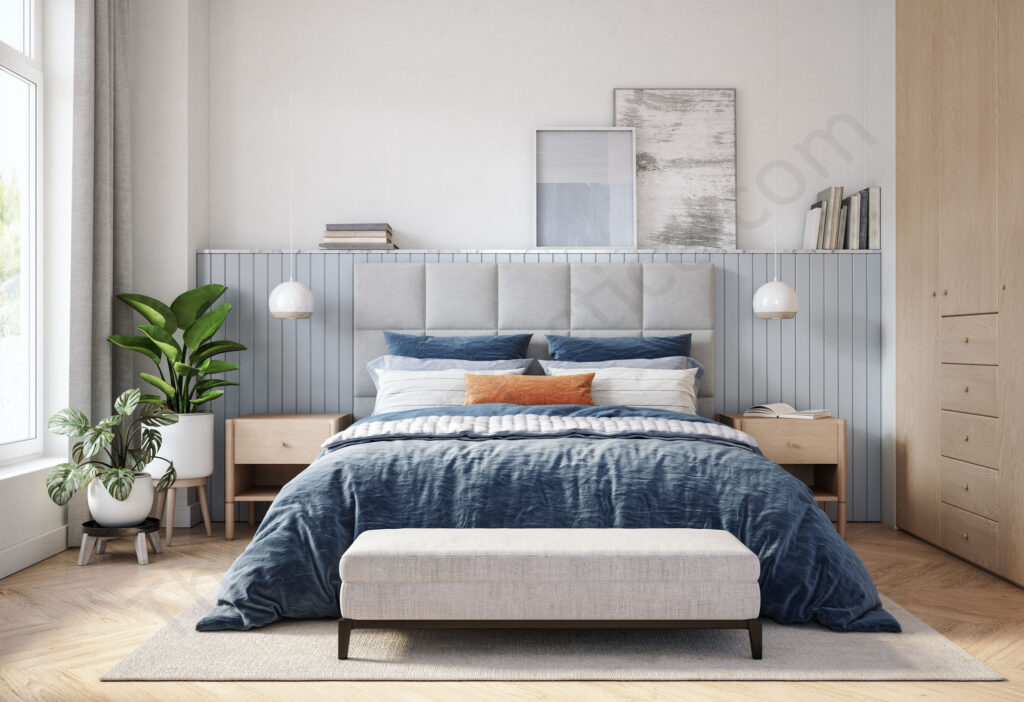 The best zone for the guest room is the North-West, because this is the Wind zone. The presiding deity is Vayu and the Air element rules this direction. The North-West is the perfect place for transitory events. Guests will not overstay their welcome.
In an earlier era, daughters were regarded as guests in their father's homes and were placed in the North-West bedroom so that they could marry and move away. This does not have relevance in the modern society.
Never locate the guestroom in the South-West. This will lead to the guest overpowering the master of the house.
Never offer the guest your own bedroom since the room and especially the bed and bedsheets etc are filled with your aura.
Place a wooden bed in the South-West corner. The guest can sleep with his head facing East or South. Although the Sastras say that a guest is permitted to sleep with his head in the West in someone else's house. Take care that the bed is not placed under a beam.
Place heavy cupboards in the South and South-West. Avoid doors in the South-West and South-East directions.
The attached bathroom can be to the North-West of the room.
The TV and heater etc can be in the South-East of the room. The AC can be in the North-West of the room.
Medicine and first aid are best stored in the North-East of the room.
Place the dressing table with mirror in the North or East. Make sure that the bed does not get reflected in the mirror.
Frequently Asked Questions About Your Guest Room Vastu
Q-1:- Can the guest room be on the north east?
Ans: It is not advisable because the attached toilet should not be in the Northeast.
Q-2:- Where should be the guest room as per Vastu?
Ans: Northwest is the best zone for guest room because it is the zone of wind element.