Vastu Tips For Malls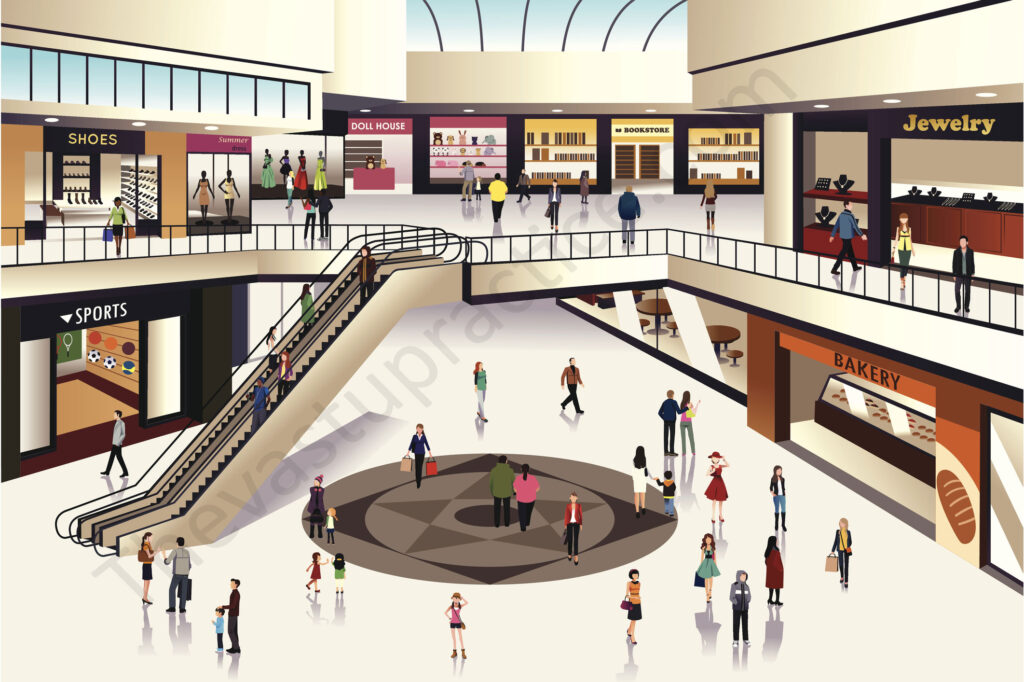 Malls also have to comply with Vastu rules in order that the owners of the mall make profits. There are several malls that do not do well and see very little footfall.
The plot should be square with clear corners.
The ground should slope towards the North East.
The shops inside the mall should be square or rectangular.
The mall should be built in a manner such that maximum space should be left clear and uncluttered in the North East .
The South West should be the tallest and heaviest part of the building.
The South East block of the building should have the restaurants and the seating should be in the North West zone within this micro area.
The air conditioning plants, generators and other electric installations should also be in the South East.
The screen of the theaters should be in the North or East.
The toilet blocks should be in the West, South, North West part of the building.
Landscaping and fountains should be in the North East of the building. They help to absorb negativity.
Malls which have a glass dome at the center of the mall with a clear view of the sky, do very well. This is because the Bramhasthan is being left open and natural sunlight comes into a large building creating positive energy.
Escalators provide inter connectivity throughout the mall and create positivity. They can be placed in the South.
Good lighting is vital. A well lit interior always brings positivity.
The administration of the mall can be placed in the South West zone. However only the owner of the mall should have his seat in the true South West in order to maintain dominance and control.
Frequently Asked Questions About Your Malls Vastu
Q-1:- How can we attract customers to shop as per Vastu?
Ans: Goods to be sold should be placed in Northwest.
Q-2:- Which side should god face in shop?
Ans: Gods should face West or South only.
Q-3:- Where should I keep my cash box in a store?
Ans: Keep cash box in the Southwest with the box opening to the North.