Vastu Tips for Garage /Car Parking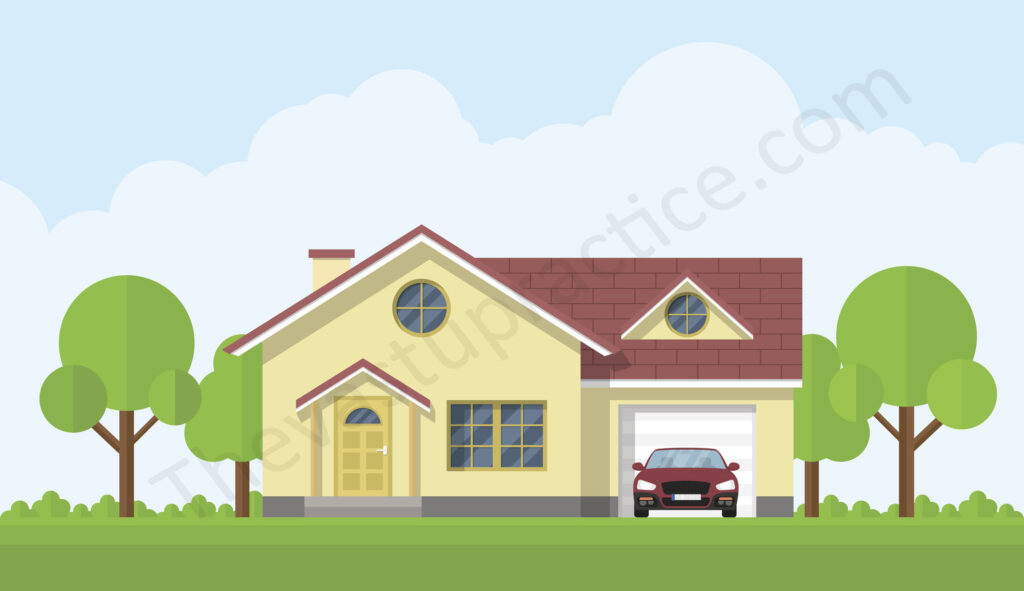 The garage is as important as any other room in the house
The most suitable zone for a garage is the North-West.
Avoid having the garage in the South- West since this will lead to constant repairs and rare usage of the vehicle.
The North-East is also not acceptable for a garage.
If a portico is used then it should be in the North, East or North-East. The portico should be 1 or 2 feet below the roof level and should not touch the compound wall. Do not construct a pillar in the North-East to support the roof of the portico, instead use a cantilever roof which is slightly lower than the building roof.
The garage must never touch the compound wall of the plot or the walls of the main building.
The garage should be painted in white or any light colour, black or grey should be avoided.
The vehicle should always face East or North while parked.
Frequently Asked Questions About Your Garage Vastu
Q-1:- Where should be the garage as per Vastu?
Ans: Best direction for garage is Northwest zone.
Q-2:- What should we avoid as per Vastu?
Ans: Avoid North, Northeast, East, South, Southwest, West.
Q-3:- Is garage part of house in Vastu?
Ans: Yes it is part of the house.
Q-4:- Which side of the building should be higher as per Vastu?
Ans: South, Southwest, West should be higher than other directions.
Q-5:- Which side of house should garage be on?
Ans: Northwest side, if not possible then can be placed in Southeast.
Q-6:- What is a side entry garage?
Ans: When you are entering the house through the garage. This is very wrong.
Always use the main door to enter your house.